Since you can now plan & schedule your Instagram, Facebook and Pinterest posts in Sked Social, we've prepared this quick guide on adding different Instagram accounts to Sked. 
If you're looking for info on how to upload content to Sked, check out our step-by-step guide. 
Adding a Facebook Page
Head to the Manage Accounts page and scroll to the bottom. Click the blue Add Facebook Page button.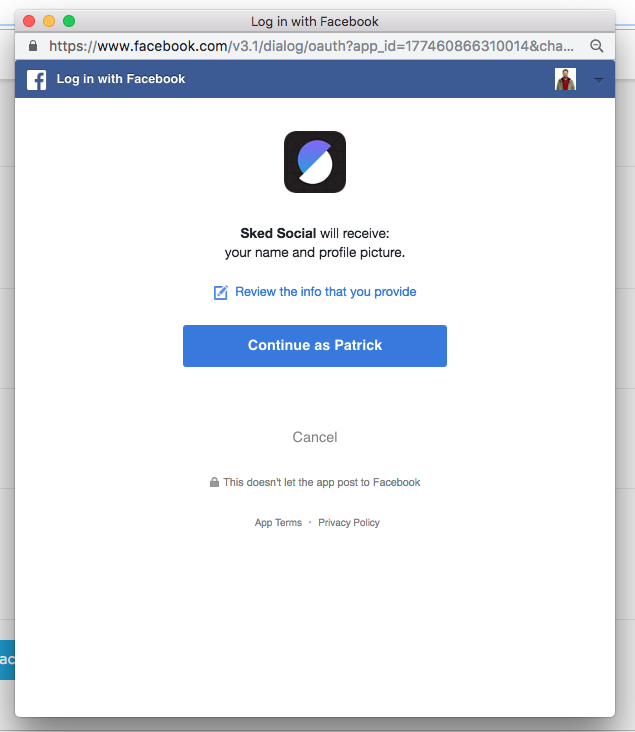 A prompt window from Facebook will popup. This is you giving Facebook permission to allow Sked Social to receive certain information. Click the blue Continue as… button.
Choose the pages you want to manage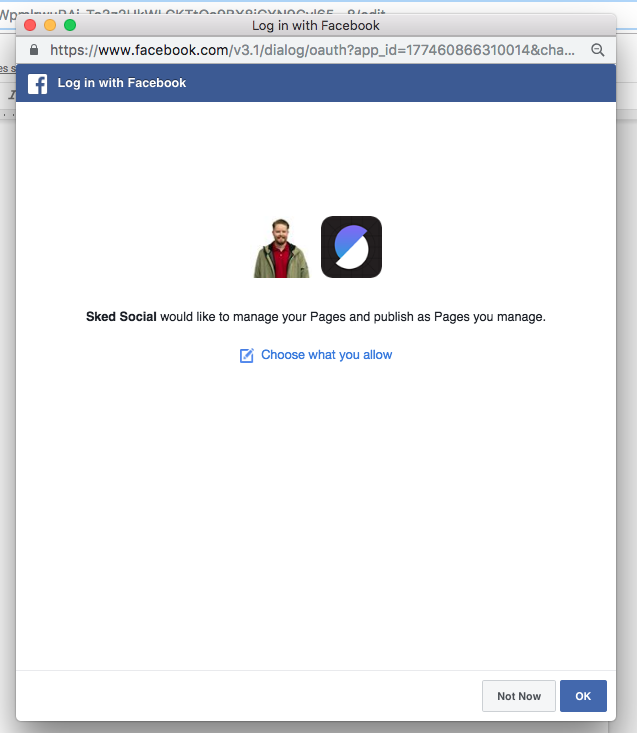 You then need to confirm that you want Sked Social to manage your Pages and publish as Pages you manage. Click the blue OK button at the bottom right of the prompt screen.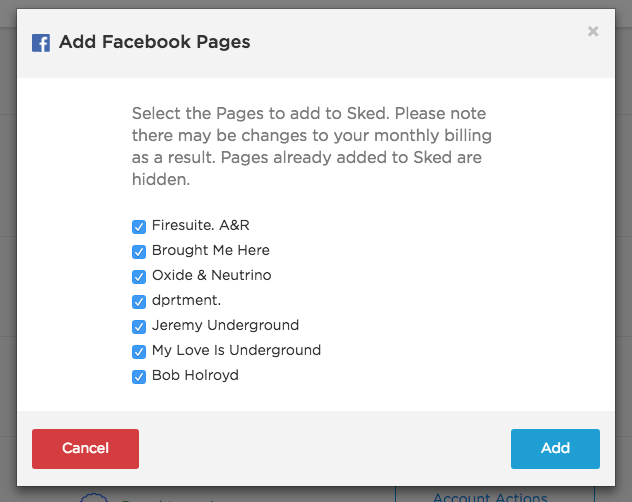 Back on the Sked Social app, you will see the pages you manage. Here, you can select which Pages you want Sked Social to manage by checking/unchecking boxes. Once you are happy with the Pages selected, click the blue Add button at the bottom right of the popup screen.

Your Facebook account is now added and you should be good to go!